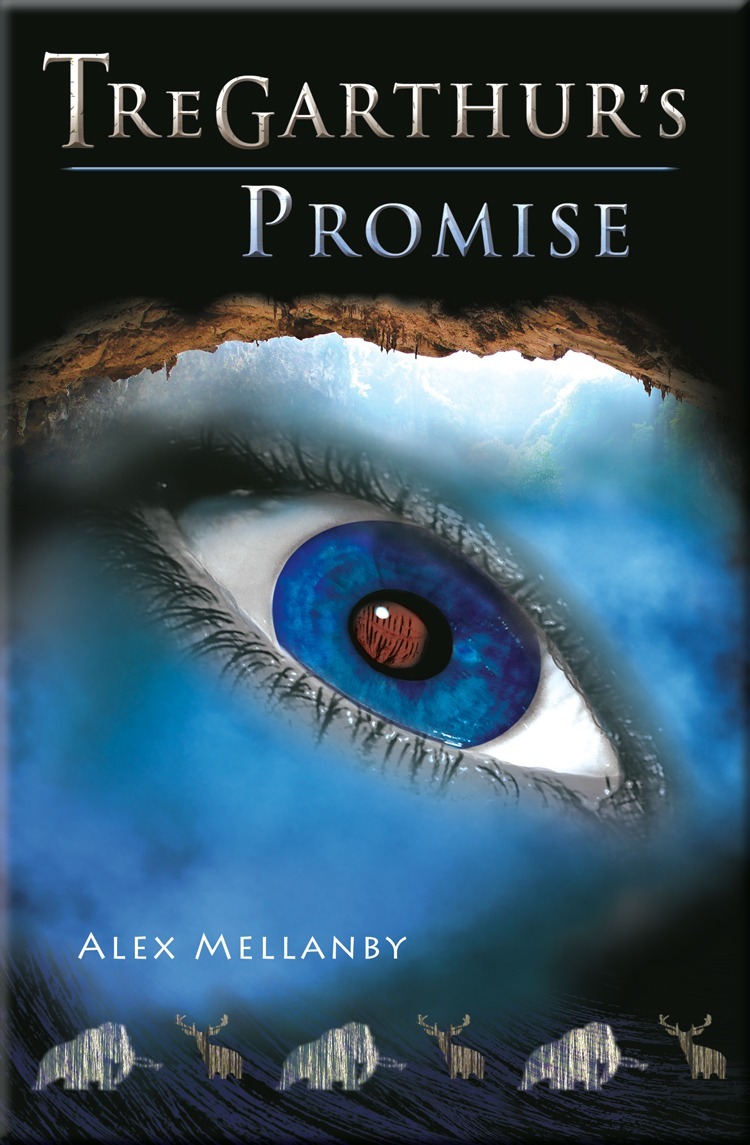 ---
Tregarthur's Promise (Book 1)
by Alex Mellanby
---
A school hiking expedition is hijacked by Miss Tregarthur, driven by her dreadful Promise. Her plan unravels when she is injured and the hikers find themselves alone and transported to a time before history. Alvin and Jenna lead the fight to survive and battle with the vicious bully Zach and his followers. Disease, death and disaster follow them as they try to decipher the Promise and search for the way back home. But Miss Tregarthur has not played her last game.
---
The Tregarthur's Series, was inspired by the Ten Tors Challenge, a two day annual event organised by the Army, for 2,400 teenagers to visit ten tors across Dartmoor, UK. A modern day Lord of the Flies, the books follow a group of teenagers who find themselves cut off from the adult world in an unfamiliar environment. It deals with themes pertinent to the lives of young adults, such as bullying, leadership, grief, and friendship, whilst at the same time having a page turning story line full of adventure and mystery.
---
Press/Reviewers
Book Info
Name: Tregarthur's Promise
Author: Alex Mellanby
Publisher: Cillian Press
Pub Date: Oct 2013
ISBNs:
PBack: 978-0-9573155-4-9
eBook: 978-0-9573155-5-6
Now Available at most online retailers and at selected bookstores
---
Buy Now
---
About the Author:  Alex Mellanby
This is Alex Mellanby's first novel. Previously, as a doctor, he had experience across many different fields of medicine with research papers published on school health education and infectious disease prevention. He is now completing an MA in creative writing at the Anglia Ruskin University, Cambridge. Tregarthur's Promise is the first of a series of stories following the same characters through some of the worst of possible and impossible times.
Official Website: http://www.tregarthurseries.com
Facebook: https://www.facebook.com/tregarthurseries
---
Name: Tregarthur's Promise
Author: Alex Mellanby
Publisher: Cillian Press
Pub Date: Oct 2013
ISBNs:
Paperback: 978-0-9573155-4-9
eBook: 978-0-9573155-5-6
Now Available at most online retailers and at selected bookstores
Buy Now
---